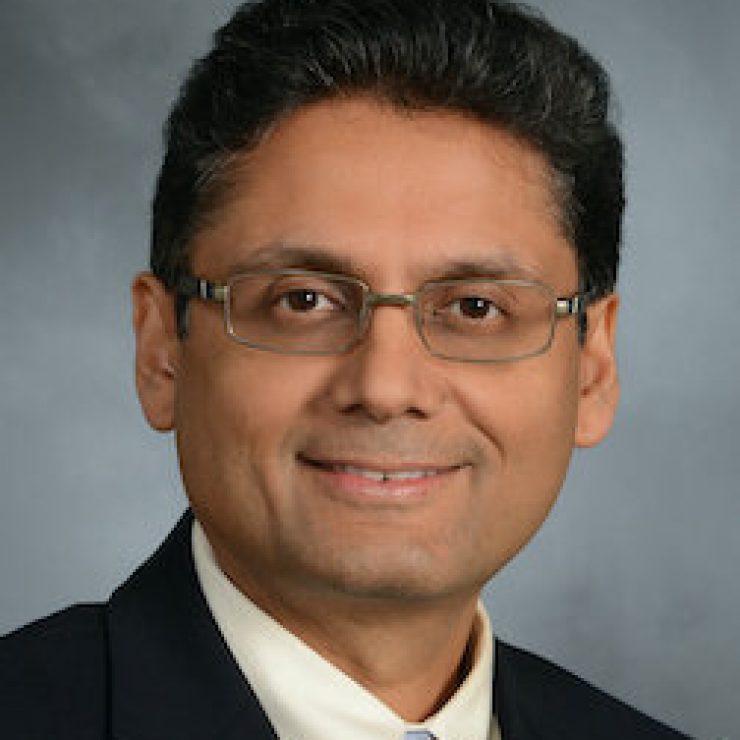 Manish Shah, MD
Dr. Manish Shah is honored to serve as the Chair of the Scientific Advisory Committee for the DeGregorio Family Foundation for Gastric and Esophageal Cancers.
He graduated from Johns Hopkins University in 1991 with a Bachelor's of Science degree in Biomedical Engineering, and from Harvard Medical School/MIT Health Sciences and Technology program in 1996, graduating magna cum laude, with a Medical Doctorate degree. He completed his Internal Medicine Residency training at Duke University Medical Center in 1999, and his Medical Oncology Fellowship at Memorial Sloan-Kettering Cancer Center in 2001, also serving as Chief Oncology Fellow.
He is the recipient of several awards including the American Society of Clinical Oncology Young Investigator and Career Development Awards. He is currently the Director of Gastrointestinal Oncology within the Division of Hematology and Medical Oncology and the Center for Advanced Digestive Care at Weill Cornell Medical College / New York-Presbyterian Hospital. Dr. Shah is a national and international thought leader in drug development and the treatment of gastrointestinal malignancies. He is a distinguished peer-review funded investigator and has led several Phase I, II and III clinical trials in patients with advanced gastric cancer. Dr. Shah is also the Director of the Gastrointestinal Oncology Research Laboratory at Weill Cornell Medical College.
His areas of transnational research interests are in improving our understanding of cancers of the upper GI tract as well as hereditary gastrointestinal malignancies. He is interested in the power of genomic evaluations of malignancy and how the environment and personal risks can impact the genetic causes of malignancy. He is a peer-reviewer for NIH and NCI research funding, and a reviewer for several high-impact journals including the Journal of the American Medical Association, Journal of Clinical Oncology, Annals of Surgery, Annals of Surgical Oncology, Clinical Cancer Research and Gastroenterology. Dr. Shah is also the Editor for The Management of Complex Cases in Gastrointestinal Oncology Case Series for the Journal of Gastrointestinal Oncology and the Series Editor for the Dx/RX: Oncology Series published by Jones and Bartlett Publishers. He has authored several books including Dx/Rx: Upper Gastrointestinal Malignancies: Cancers of the Stomach and Esophagus, as well as 100 Questions and Answers about Stomach Cancer. He is a member of the American Society of Clinical Oncology (serving as a Cancer Education Committee Member), American Association of Cancer Research and the American Gastroenterology Association.