Michael F. Price Memorial Grant Award for Gastroesophageal Cancer
"Michael F. Price, noted value investor and philanthropist, believed in our Foundation and its mission in the early days.
We owe him a debt of gratitude for our ongoing success." Lynn DeGregorio, President Founder
The DeGregorio Family for Gastric and Esophageal Cancer (Gastroesophageal Cancer) is pleased to announce its 13th annual funding opportunity for gastroesophageal malignancies in honor of Michael F. Price. The Foundation seeks to promote and facilitate collaborative research on the pathogenesis, early diagnosis and treatment of upper gastrointestinal malignancies. We support high quality, innovative and transformative translational and bench research to improve the understanding of the biology of these diseases, identification of potential novel therapeutic targets, or in the development and evaluation of novel biomarkers for early diagnosis and treatment.  Pre-clinical research, basic mechanistic studies, genomic/epigenomic studies as well as epidemiologic studies may also be supported.
Funding: $250,000 over 2 years.
Indirect costs: 10%,
The deadline for applications is November 1, 2022.  Funding period: January 15, 2023 – January 14, 2025.  Winners announced: mid-January 2023.
William (Billy) Newcomb Thom, 1950-2022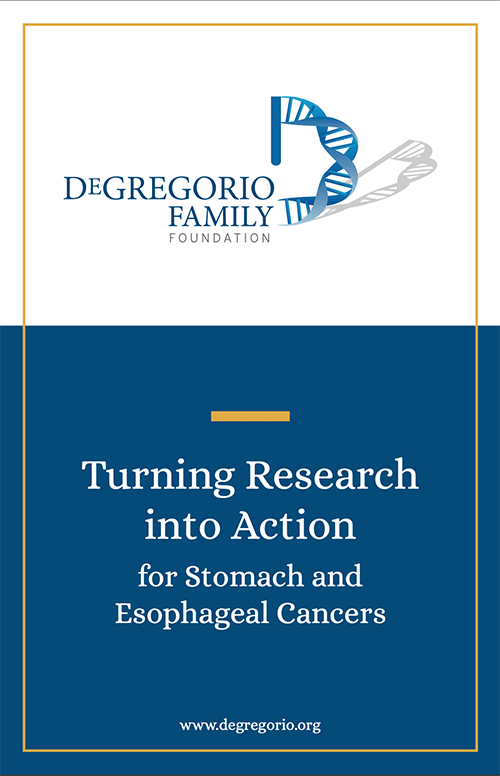 Turning Research into Action!
Learn more about our work:
Learn more about our work in our newest marketing piece, which centers around a case study of Dr. Anisa Shaker, a physician-scientist from USC's Keck School of Medicine. We funded her initial research into the connection between gastroesophageal reflux disease (GERD) and esophageal cancer. This led to follow-on funding of $1.25 million from the NIH, which planted the seeds for an Esophageal Cancer Research Program at USC.
Narratives from a selection of our distinguished grant winners:
View Narrative.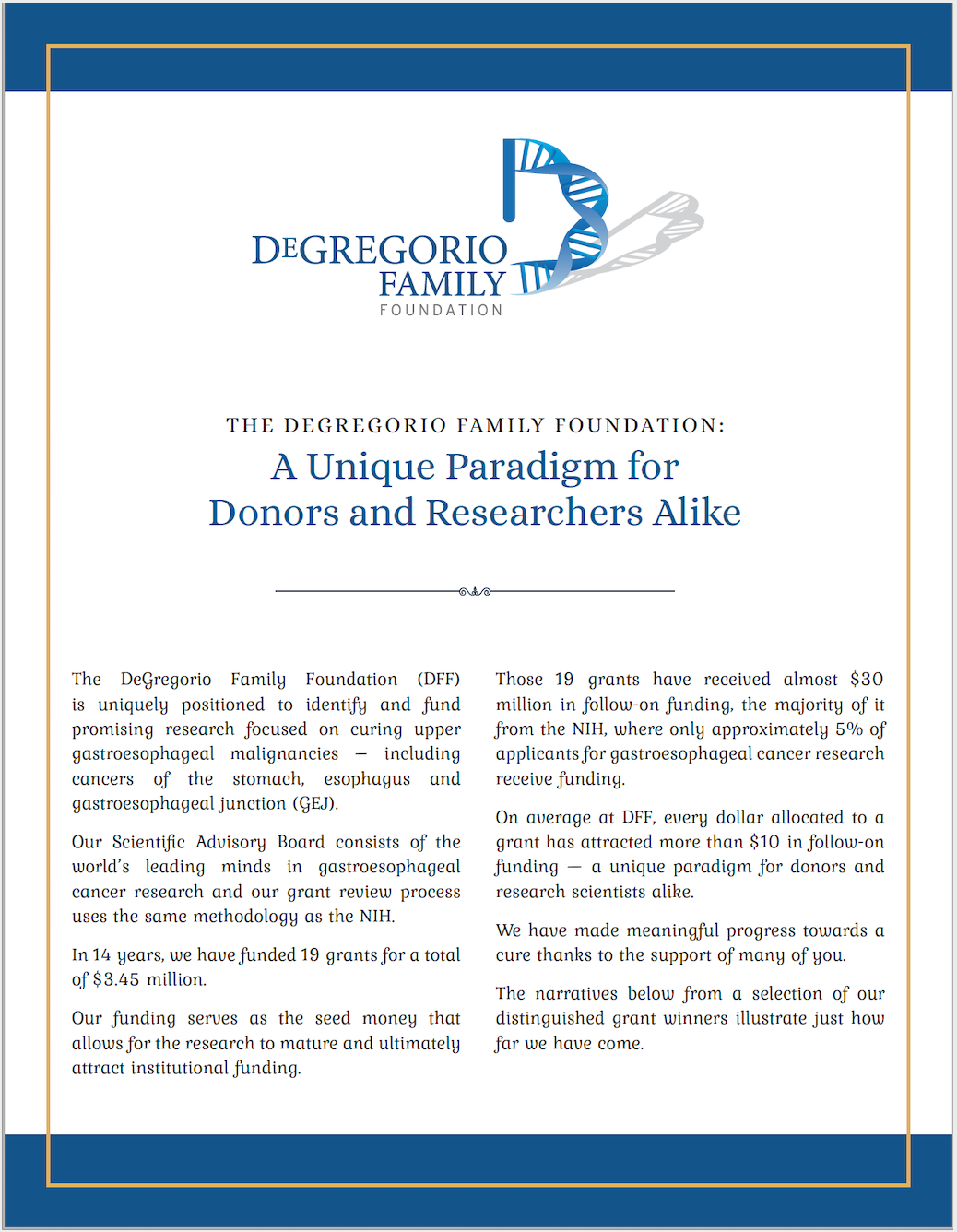 An Update on the Treatment of Upper
GI Cancers from World-leading Experts.