DeGregorio Family Foundation
Donate by check.
Please make checks payable to DeGregorio Family Foundation.
Mail to:
DeGregorio Family Foundation
PO Box 236
Pleasantville, NY 10570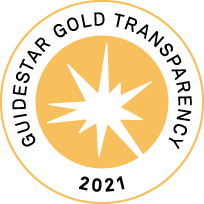 Other ways you can give:
Anyone with an Amazon account can use smile.amazon.com to donate a portion of their purchases to DeGregorio Family Foundation in three simple steps!
Use this link to get started!
https://blog.aboutamazon.com/community/how-to-sign-up-for-amazonsmile
Thank you for your interest in making a donation to the DeGregorio Family Foundation. Your gift will be used exclusively to support gastric and esophageal research and education. As an approved 501(c)(3) organization under the Internal Revenue code, gifts made to the foundation are tax deductible to the fullest extent of the law.
All funds donated to the DeGregorio Family Foundation are dedicated to research.
Calls for research proposals will be announced periodically and independently reviewed by our Scientific Advisory Board which is led by Weill Cornell Medical College/NewYork-Presbyterian.
We are initiating collaborative research around the world to improve our fundamental understanding of gastric and esophageal cancers so that we can begin to better understand these diseases.